Back
Chatbot for Biedronka employees developed by KODA Bots awarded in the "Power of Attraction" ("Siła przyciągania") competition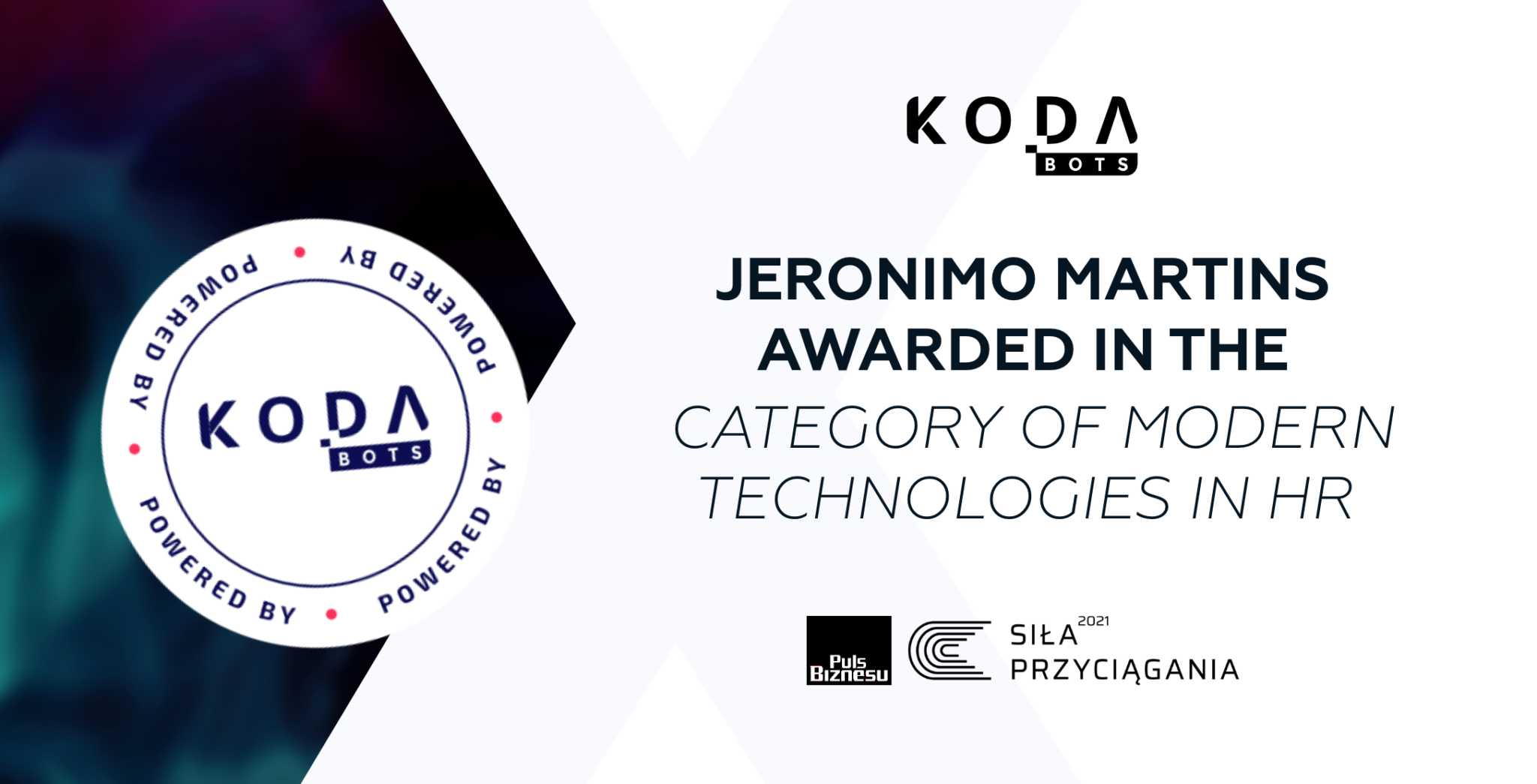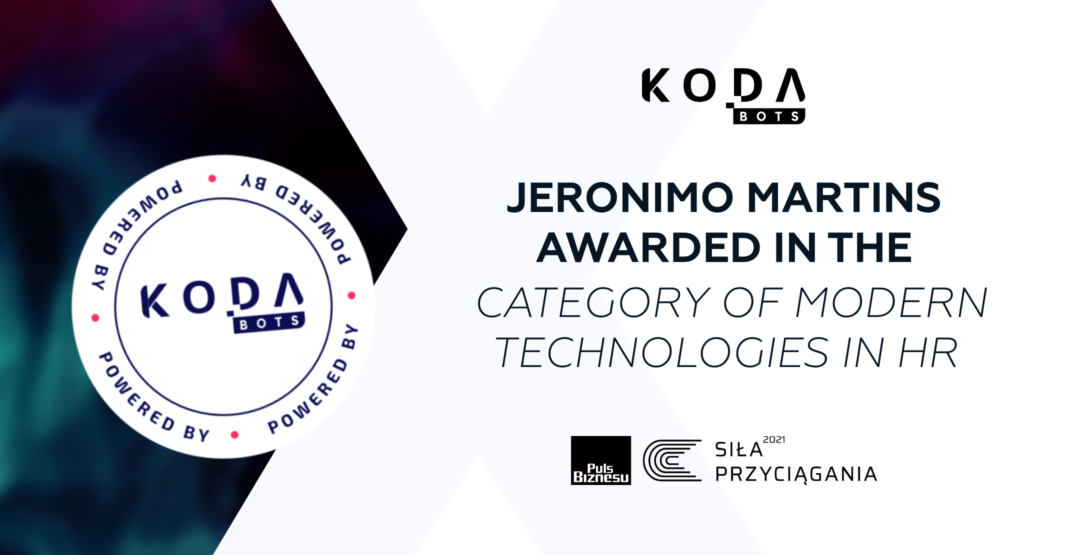 Jeronimo Martins, the owner of the Biedronka brand and the largest privately-owned
employer in Poland, with a headcount of over 70,000, has won the "Power of Attraction"
competition organized by Puls Biznesu. The award in the category "Innovative Technologies
in HR" was won for a chatbot implemented by Biedronka on its internal employee portal. The
solution was developed by KODA Bots, a Wroclaw-based company.

The chatbot was launched in February 2020. Instead of waiting on a hotline or reporting their
issues via email, employees can get information in a simple conversation with a chatbot,
regardless of the time of day or the hours the hotline is in operation. Its original role –
answering questions about the social package – has been greatly expanded. Now, the
chatbot also answers questions about HR and payroll issues, and employees can use it to
complete their individual HR processes. The chatbot also facilitates a number of internal
initiatives to support building employee engagement. Its knowledge base and capabilities are
increasing month by month.

From January to mid-November 2021, the chatbot conducted more than 111,000
conversations with Biedronka employees and sent 1.42 million messages. Through this
channel, over 4,200 applications for certificates were submitted to the HR department of
Biedronka, and over 20 thousand data items from the company's systems were verified.
This is another extremely effective implementation of internal communication automation
completed by the KODA team.

Read more about the award in the article by Puls Biznesu.