About us
In 2016, as group of friends we decided to take matters into their own hands and create the company we always dreamed of. Without the help of investors, with our own money. We founded a technological hub, that builds online projects in venture building model.
Since then, our skills combined with experience, passion, and hard work have allowed us to create a number of great online
companies. The result is a package of brands tailored to the client's individual needs.
Today, Hexe Capital is a place that develops our values guided by the truth, transparency, and friendly atmosphere into real, profitable business. Now our companies empower hundreds of clients all over the world.

Our values
Courage
We do not fear to fail. We are independent so we can decide where to go and what to invest in. We are ready to make every mistake. We are just focused not to repeat them.
Authenticity
We don't pretend to be something we're not. The truth will always come out. We stay true to who we are and what we do. It's key to our company's growth.
Partnership
We build trust through transparency, treating everybody on equal level. No matter If you are a client, investor, employe or intern. We respect all the same.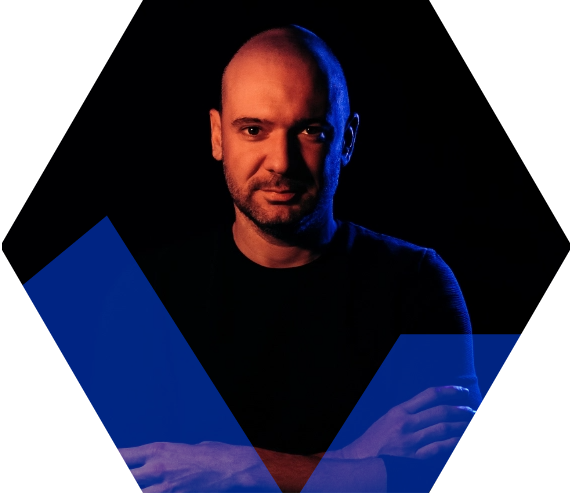 Daniel Świątkowski
Founder and CEO of Hexe Capital
Daniel has more than 15 years of experience in developing companies in Poland and abroad, during which he grew a strong analytical and management perspective. He believes that building a business is based on taking up challenges and keeping transparency. His greatest assets in business are people. After all, they stand behind the success of every (tech) solution and idea. At Hexe Capital, he is responsible for the business strategy and growth of the group.
Privately, a music enthusiast with deep knowledge and a touch of practical skills.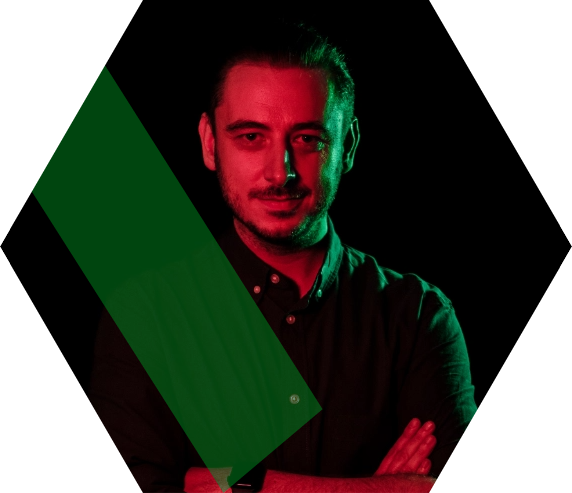 Grzegorz Rogoziński
Hexe Capital Co-Founder, COO of Cut2Code
Grzegorz is an experienced manager and developer. He has been responsible for transforming clients' vision into tailored online products for more than 8 years. Prior to leading Cut2Code, he gained his managing experience working for companies like Global4Net, Lemon Sky, and JWT Poland. As a CEO of Cut2Code, Grzegorz prioritizes a strong partner relationship that enables understanding the goals and needs of business he works with.
Privately, a technology enthusiast seeking eco-friendly solutions. Zero-waste geek, who is always up to date with innovations. Strong with a Jimmy Kimmel-like sense of humor.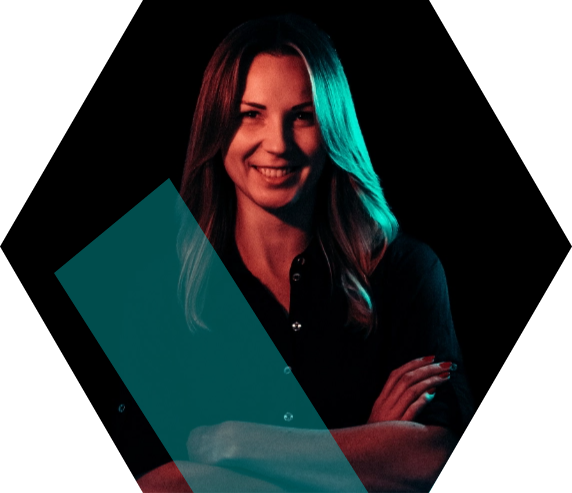 Katarzyna Iwanich
Hexe Capital Co-Founder, Co-Founder of Insightland
Katarzyna is an accomplished development executive. Always prepared for high expectations and new challenges. She has more than 11 years of professional experience working to ensure the success of such brands as New Balance, DeeZee, Vistula, Wojas and brands from portfolios of the CCC and Answer.com groups. She founded and manages Insightland, a SEO agency specialising in strategies for the largest ecommerce platforms and businesses addressing a female target audience on the Polish and international market. In her professional life, she has always been associated with marketing, sales and new technologies. She consistently proves that female professionalism and determination contribute to success not only in SEO, but in all areas of business.
Privately, Katarzyna is an agent of change dealing with dog adoptions and local animal charity campaigns.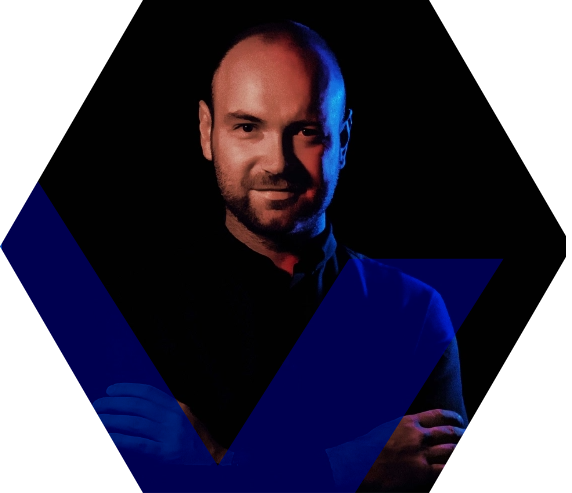 Mariusz Pełechaty
Hexe Capital Co-Founder, CEO of KODA Bots
Mariusz is a strategist and conversational commerce specialist. He has been the key leader for over 10 years in determining and implementing the company's communication strategies for leading brands e.g. Santander Consumer Bank, Jeronimo Martins, TESCO, Orange, etc. As a leader of KODA Bots, he effectively supports businesses in achieving their goals through automating internal and external communication. Honestly and on partner terms. Privately, a traveler that collects ideas and experiences which widen his private and business horizons.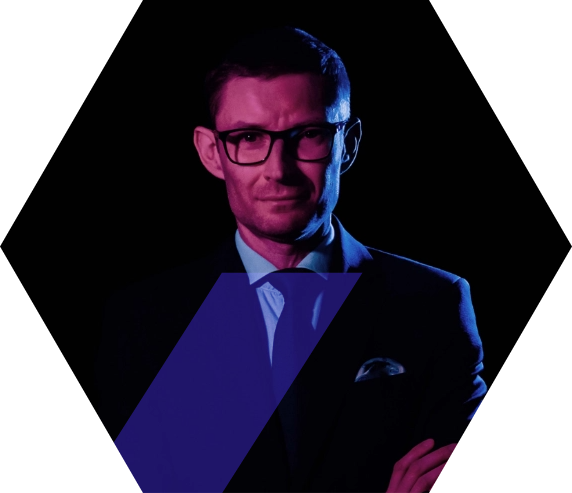 Krzysztof Surowiecki
Hexe Capital Co-Founder, CEO at Boostsite
Krzysztof has 20 years of experience in creating IT and Data Science structures in Polish and foreign companies. He believes that a solid IT structure and data-oriented-decision process will effectively support the company's business goals. He has worked in both startups and foreign corporations, such as Credit Suisse. Certified Tableau expert, academic lecturer in areas related to data analysis. At Hexe Capital, he is responsible for technological development and the development of data science services.
Become a part of our team
Check out the current job offers and join our team today.