Back
KODA Bots has partnered with Tpay, a payment operator.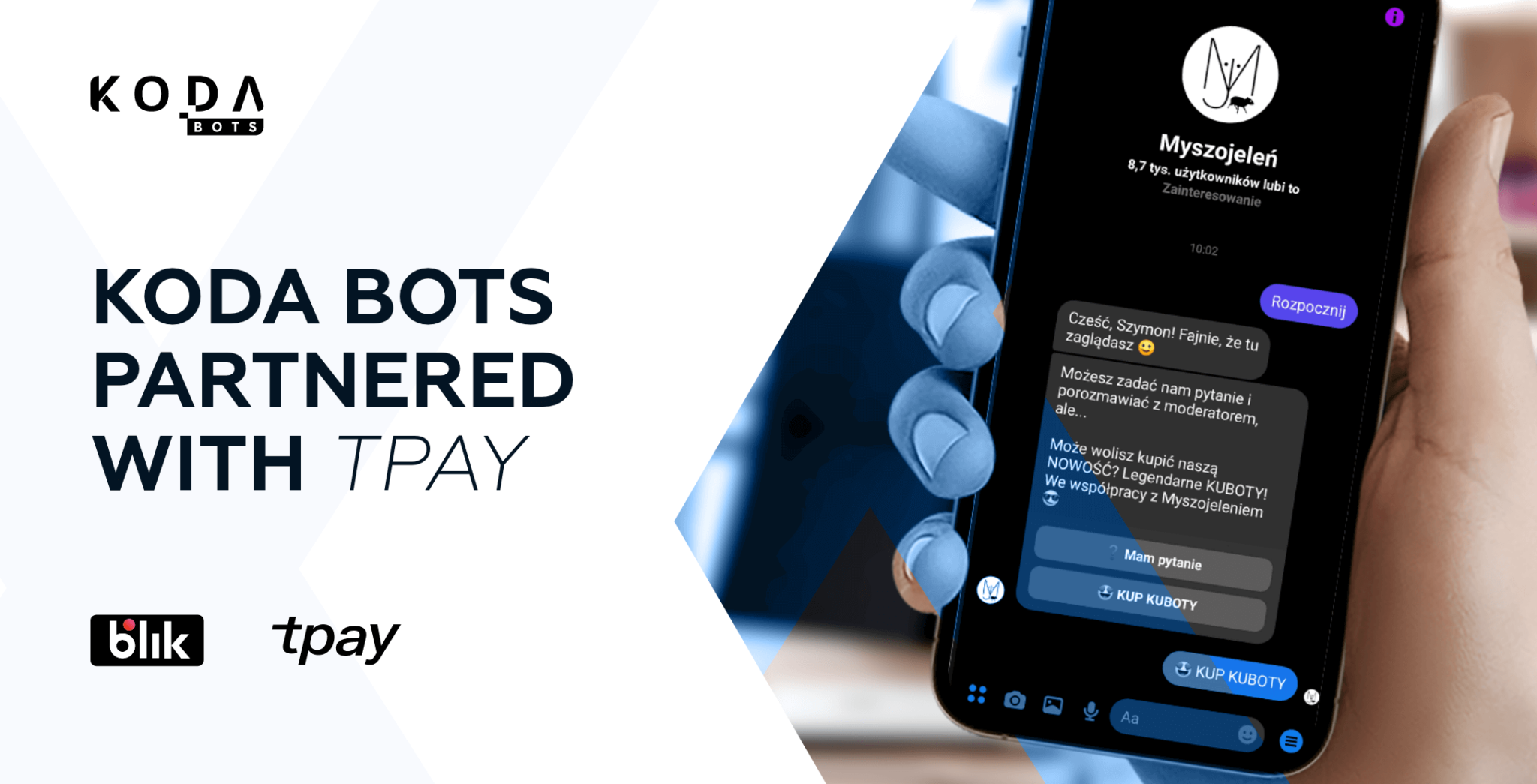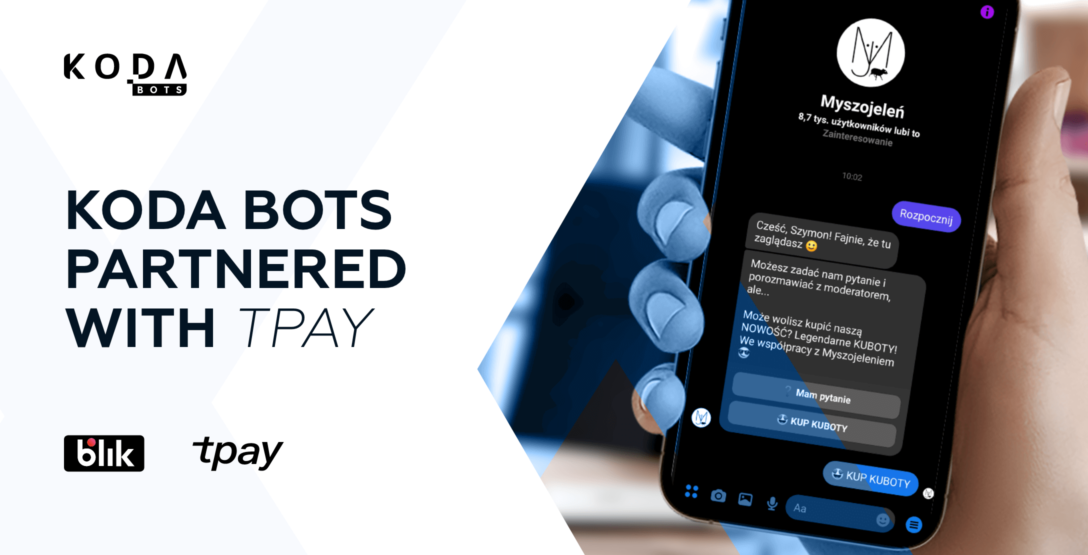 KODA Bots and Tpay teamed up to develop a new method of e-commerce payments – secure BLIK transactions via chatbot. Using this solution, a customer chatting with a bot on a messenger can place an order and pay for it – also via the bot – using secure BLIK payment method – by entering a 6-digit code and confirming the transaction in their bank's mobile app. The solution has been approved by the Polish Payments Standard.
BOT-pay, a game changer in the e-commerce market from Tpay and KODA Boots
The solution offered by Tpay and KODA Bots (which is Tpay's exclusive technology partner in this area) can completely redefine the way in which buyers transact in e-commerce. With this solution, it is possible to finalise a purchase using the BLIK secure payment method, except that it takes place right away during a chat or conversation with a bot on the retailer's website or Facebook page. So far, chatbots available in brands' Messengers or on their websites have been used as a channel to contact and provide or obtain information, with the products being purchased either by going to an online store or, for example, a marketplace. The solution implemented by Tpay and KODA Bots significantly shortens the path a customer has to go through to make a purchase. The BLIK code is entered directly in the conversation with the bot and confirmed, as in other sales channels, by authorisation in the bank's mobile app installed on the customer's phone. The companies are also working on implementing a voice solution whereby the BLIK code can simply be dictated to a bot.