Back
Insightland supports women who want to set up their own tech startup.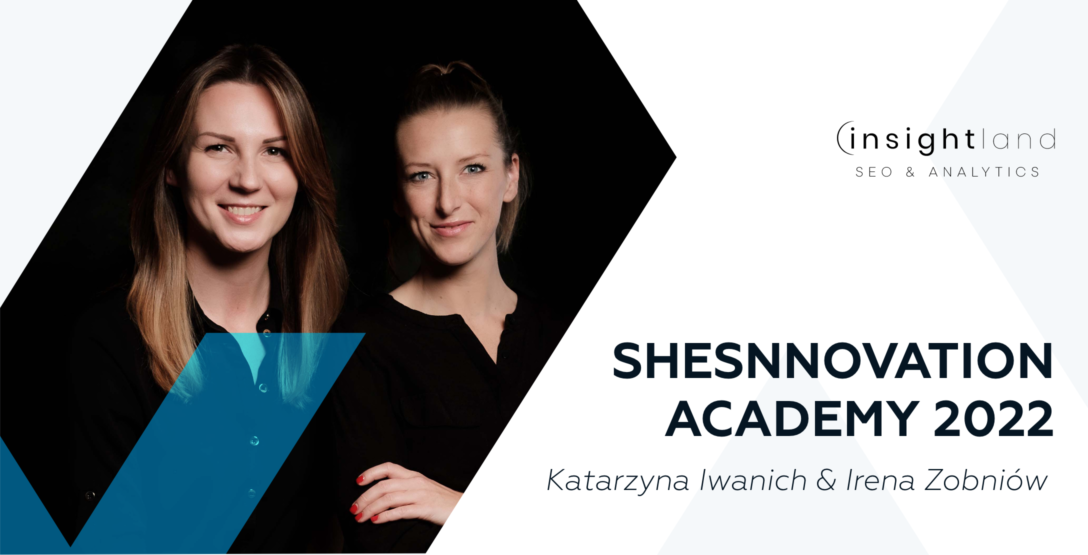 Katarzyna Iwanich and Irena Zobniów as experts at the 3rd edition of ShesnnovationAcademy.
Third edition of Shesnnovation Academy – the first startup academy for women ?‍♀️ in STEM (Science, Technology, Engineering, Mathematics) areas in Poland is coming. This is a six-month acceleration programme run by the Perspektywy Education Foundation, Citi Foundation with substantive input from the Kronenberg Foundation.
The aim of the project is to support women who plan to set up their own start-up by building the necessary skills, both business and soft skills, and by supporting mentors and experts of the SHESNNOVATION Academy programme.
As academy experts, Katarzyna Iwanich and Irena Zobniów will share their knowledge and experience in SEO with participants of the project.
For more information on the project please visit http://shesnnovation.pl